While they aren't based in Milwaukee, TW&B really understood Milwaukee and the state of philanthropy here.
Jessica Bursi
Development Director
Milwaukee Film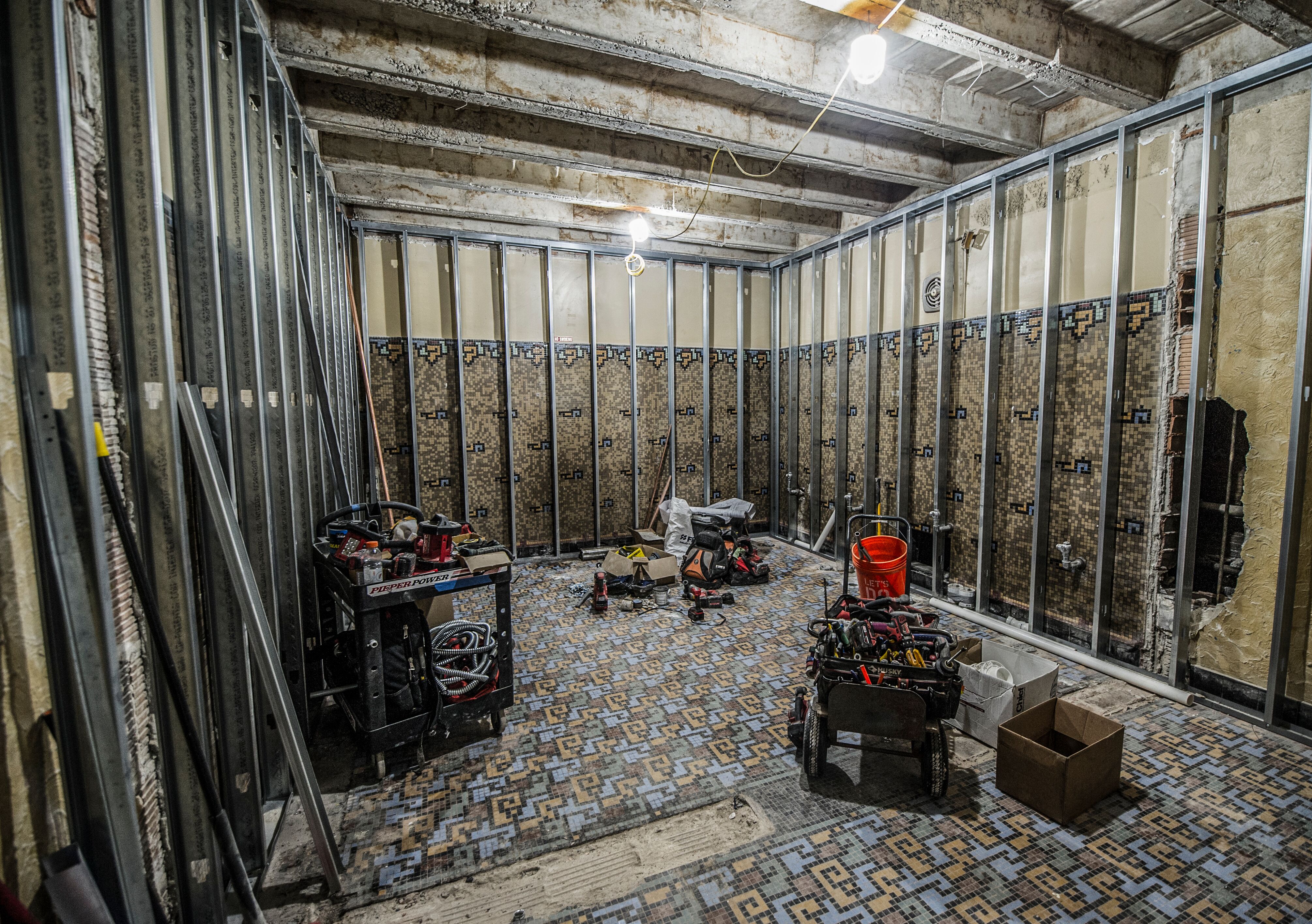 One of The Oriental Theatre's most pressing projects was renovating the women's bathroom. 
Through the Take a Seat campaign, donors are able to sponsor new seating in both the main auditorium or either of the side theaters.
Background
Milwaukee Film is a nonprofit film organization that seeks to educate, entertain, and engage the greater Milwaukee community through cinematic experiences. While the organization is best known for hosting the Milwaukee Film Festival, they also offer educational screenings and programs for youth, resources for filmmakers, and a number of events for members throughout the year. In July 2018, Milwaukee Film took over operations of The Oriental Theatre via a 31-year lease and began operating a year-round cinema in the space.
Goals
Built in 1917, The Oriental Theatre required a number of renovations before Milwaukee Film could begin running a modern cinema within the space. Most notably, the theater needed modern sound and projection equipment and renovations to the women's restroom. To afford these renovations, Milwaukee Film outlined a $10 million campaign, which would also create a cash reserve for the organization.
Our Work
Ter Molen Watkins & Brandt was engaged as campaign counsel to help Milwaukee Film achieve their $10 million goal. Through a customized process, Clyde Watkins and Anne Smith counseled staff and the board as they moved the campaign along a tight timeline. We applied our experience with campaigns in the arts and culture sector as well as our history and understanding of Milwaukee's non-profit community.
Working directly with the CEO and Artistic Director, Jonathan Jackson; the Development Director, Jessica Bursi; and the Milwaukee Film marketing team, Anne and Clyde provided recommendations regarding campaign strategy, communications, promotion, and donor stewardship. TW&B's tools and training were key to bringing structure and best practices to the campaign. Milwaukee Film effectively utilized TW&B for input on donor strategies, volunteer engagement, prioritization, campaign collateral, and communications.
Beyond campaign counsel, Anne and Clyde helped Milwaukee Film's professional staff grow in their ability to support a broader and more assertive development program.
The Results
Not only was Milwaukee Film's $10 million campaign a great success, but the partnership between TW&B and Milwaukee Film successfully built an advancement program that is in a better position to grow the organization and confidently conduct future campaigns. With the groundwork laid by TW&B, Milwaukee Film has expanded their fundraising strategy beyond membership and special events to incorporate strategies around major gifts.
As of 2019, Milwaukee Film is continuing the renovation process of The Oriental Theatre, which they are now able to operate as a cinema year-round thanks to these renovations.

Print Friendly